Overview
WordPress runs on nearly 30% of all websites which is why it is an invaluable software to learn how to use. This course teaches you how to build a self-hosted WordPress site.
If you do all the homework, you will walk away from the WordPress Course after 6 weeks with a functional, well designed, maintainable website. You will also have the skills and confidence to start building basic websites for clients.
Example of a website created on the course
Phoebe Larcombe was a relative novice to WordPress before starting our course. While on our course, she gained the confidence to build a wonderful website for Mister IT.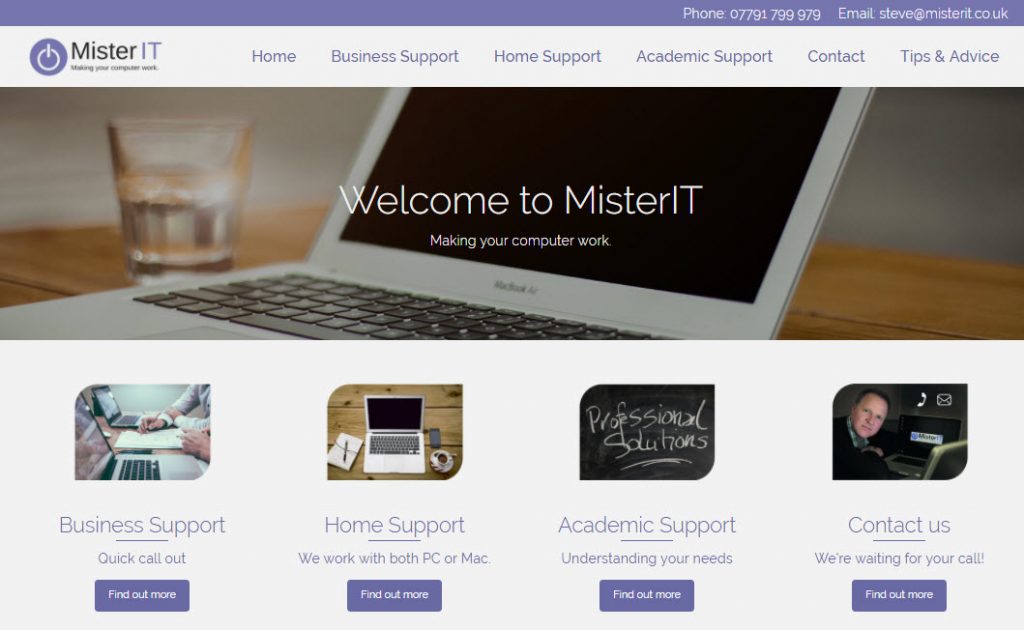 Course Facilitator
The WordPress Course Facilitator is Ben Newton. Ben is a full stack developer who has built over 50 websites. He has a solid understanding of WordPress and all its core elements.
Curriculum
We do not teach you how to set up an online shop in this course, however, if you would like to learn how to set up an online shop using wooCommerce, we have an online module available for £100 as well as extra one on one support available at an hourly rate of £60/hour. Please indicate this on your application if you are interested.
Location and Dates
Our courses are designed to run during term time from 10am to 2pm. Our next course will run in the following location:
Application and Course Fee
To apply, please fill in an application form. If accepted onto the course, we will send you a link to pay your deposit via bank transfer or online. If at anytime, you have a question about the course or the application process, please contact us or call 07788 242 600. If you aren't ready to apply but want to be informed about upcoming courses, please register your interest.
The deposit is £150+VAT and is non-refundable and due within 7 days of being offered a place in order to secure your place. The course fee is £600+VAT and is due one week prior to the start of the course this can be paid via bank transfer or online with a debit or credit card. The deposit is waived if you are already a TechPixie (i.e. you have completed the Social Media or Digital Marketing course).