100% of the women who completed our programme feel more confident with their digital skillset. 66% of the women who complete our programme have either returned to work or are running their own businesses within 6 to 12 months.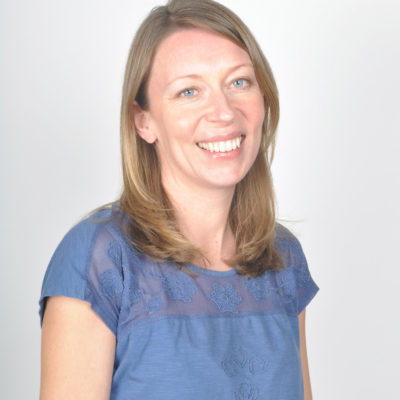 "I was blown away by the TechPixies programme – in particular the TechPixie commitment to helping everyone on the programme back to work. Everyone found some aspect of their new skillset that they love – whether it's branding, design, strategy, copywriting or learning how to write that killer tweet. One of the strengths of the programme is in helping you to spot where your talent lies. Join today – you won't regret it!" – Meirion Hood (now Digital Marketing Manager for Classlist.com)
"An excellent course! A fantastic bunch of women, an amazing life coaching tool kit and some great teaching. I came away with added confidence, new skills and some great friends. As a direct result I now have a job that I really enjoy which has the flexibility I need while my children are young. It helped me rediscover my passion to learn and taught me that it is never too late to start something new. Thank you TechPixies!" – Phoebe Larcombe (now managing the social media for the Gone for Good App)
"After trying to return to work with two small children and finding it tough, I took some time out to reconsider my options. The skills and support I got from Techpixies helped me see my value in the workplace and rediscover my confidence. I'm now back working part time in a great Oxfordshire company that gets the value of flexibility." – Verity Arndt (now Head of Global Marketing Communications at Hitachi High Tech Analytical Science.)
You know you are a good fit for TechPixies if…
you thrive on supportive, positive and authentic relationships
you are keen to learn
you want to be empowered to go back to work or start your own business
The TechPixie membership includes:
Access to 2 online self-paced courses, each containing up to 72 short, practical and ready to implement lessons

Social Media Management (released weekly starting March 19th, 2018 – all modules will be live by May and you will have access to them for a year)

covering Canva, Instagram, Twitter, Facebook, LinkedIn, Buffer

Digital Marketing Overview (launching on the platform in September 2018)

covering Strategy & Planning, Email Marketing with MailChimp, Content Marketing, WordPress, Analytics & Reporting, SEO basics

Access to Jess Roger's AMAZING life coaching toolkit (launching on the platform in May 2018)
Instant access to an AWESOME TechPixie Facebook Online Support Group
Access to monthly webinars with updates to the curriculum
Access to a TechPixie directory so that you can connect face to face with other members in your area so you can learn together (launching on the platform in May 2018)
Access to a Jobs Board (currently available in Oxfordshire but will be expanding as membership expands)
For a limited time only, we will be offering an ANNUAL TECHPIXIE MEMBERSHIP to the new platform at an early bird rate of £180 (including VAT) which will run from NOW to May 2019. You will be charged when you checkout, but you will gain access when the platform within 24-48 hours. Because we must pre-order and ship your welcome kit, all orders are early bird memberships are non-refundable.
All Early Bird members will also receive:
Your very own, personalised TechPixie Mug (shipped in May)
A TechPixie pen & #BringBacktheSparkle notebook (shipped within 24-48 hours of signup)
Extra bits of interesting information
We are in the process of getting our courses accredited. If you complete all of the lessons in a course, you will be able to apply for accreditation in each course for an extra fee (we have not yet determined the fee for the accreditation, but we promise it will be affordable!).
We are also aiming to launch an Introduction to Paid Advertising Course for a top up fee (still yet to be determined but we will keep you in the loop as to pricing and launch date!)
All TechPixies who have successfully completed any of our 6 week, 12 week and 5 month face to face courses will be provided with a free one year membership and a reduced price towards accreditation should you wish to pursue it.