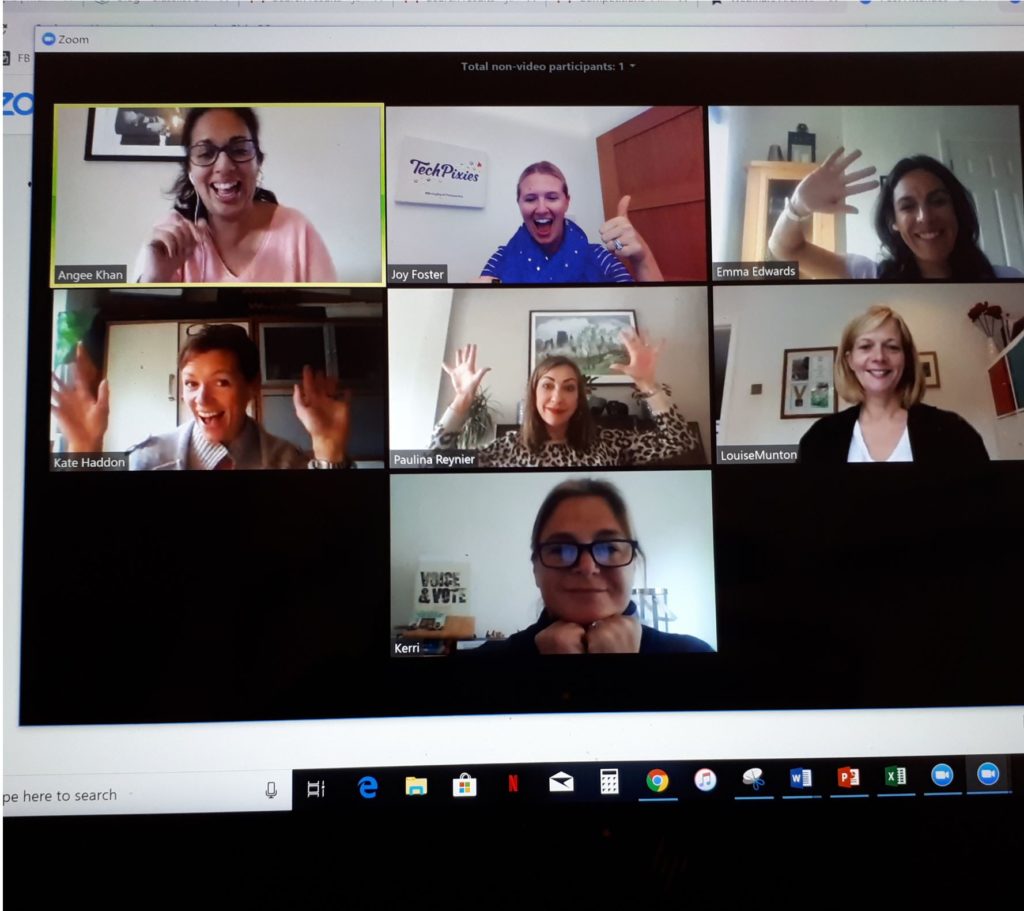 "I don't want it to end."
"TechPixies has not only been a great learning experience but more importantly for me has made me feel supported in a way I could have only dreamed of. It has been the most wonderful experience." – Angee K.
If you want the accountability and camaraderie of a group but want to learn from the comfort of your own home, the Group Online Courses are your best option.
What you will learn in the Group Online Course
You have a choice of two courses, the Social Media Essentials Course or the Digital Marketing Principles Course.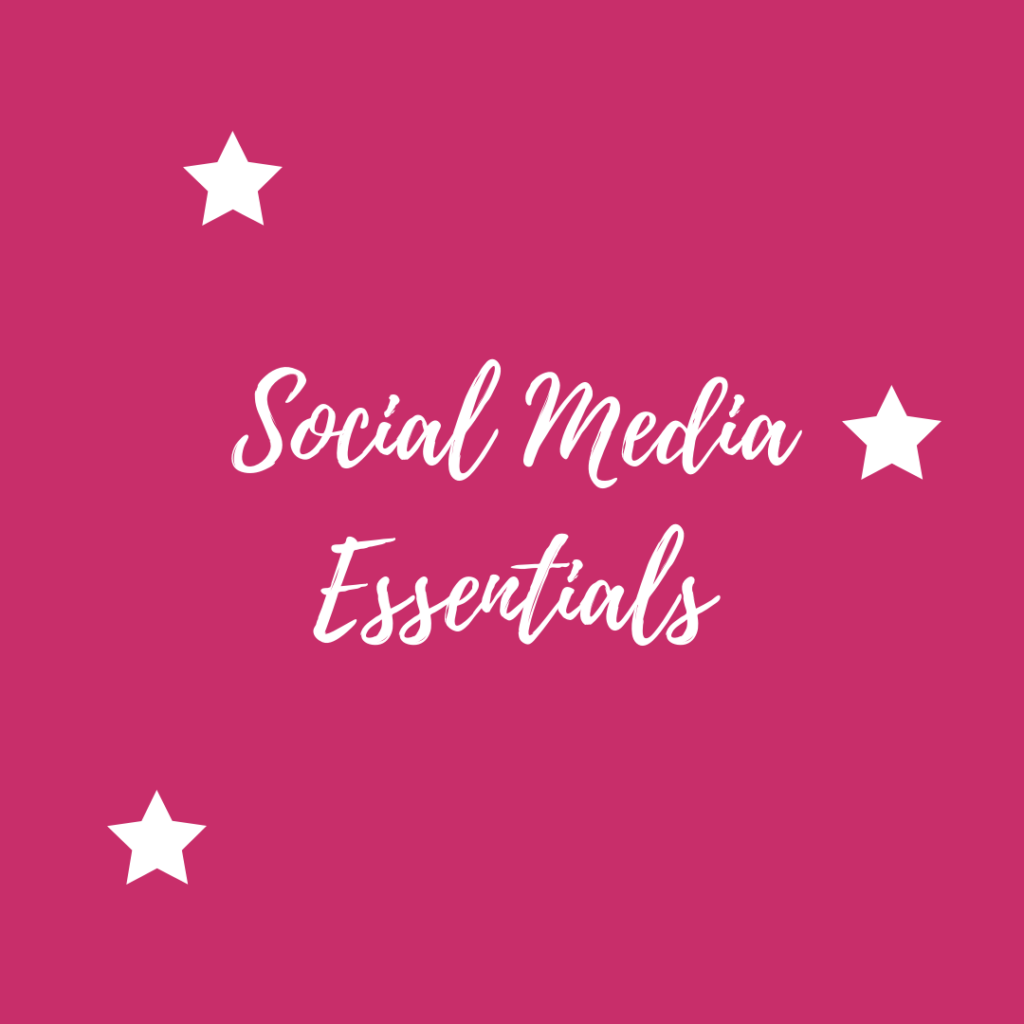 In the Social Media Essentials Course, you will learn: Branding & Canva, Instagram, Twitter, LinkedIn, Facebook and Buffer. On this course, you will also have a dedicated Life Coach.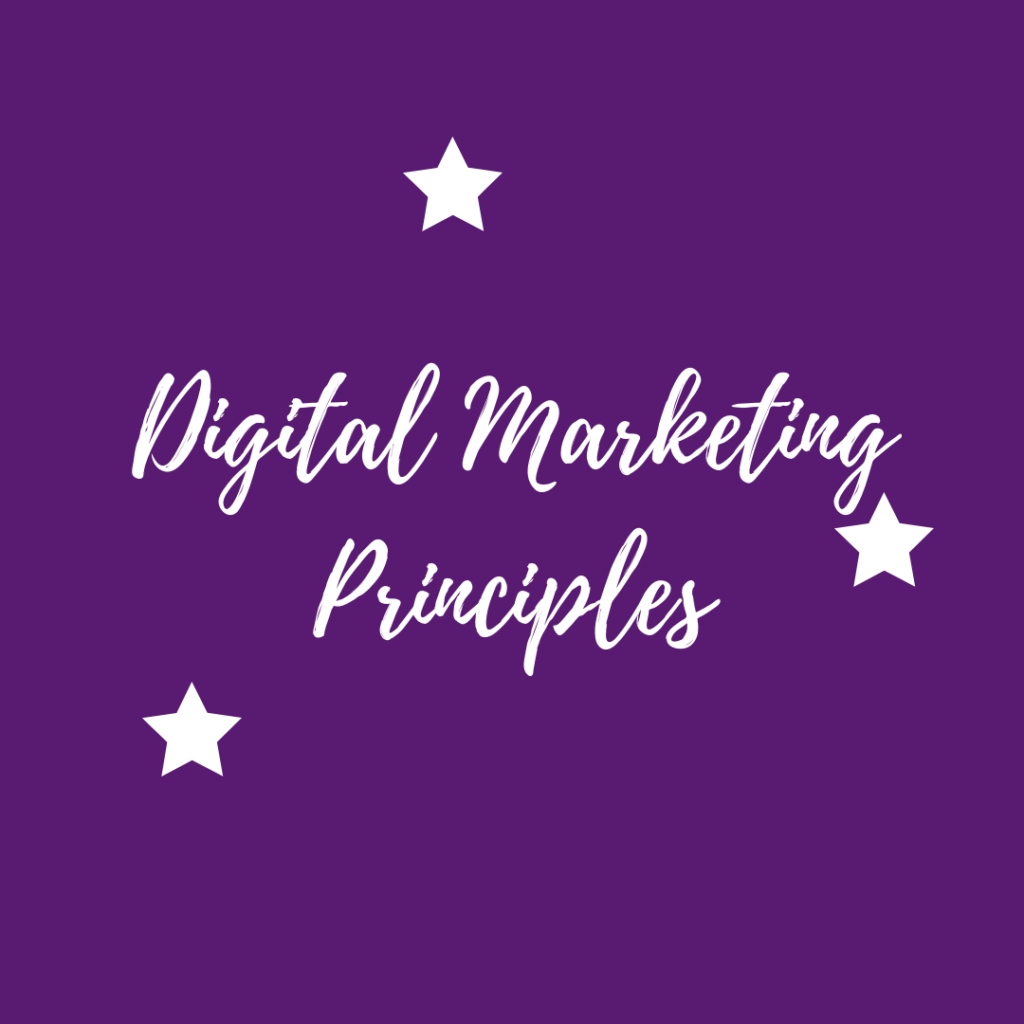 In the Digital Marketing Principles Course, you will learn Digital Marketing Strategy & Planning, Content Marketing, Email Marketing, SEO, WordPress for Marketers, Analytics & Reporting.
Additional Information & Support
⭐ Weekly Group Dial-ins on Zoom
The Group Online Course allows you to learn in a group online on a weekly basis for six, four hour long sessions which run from 10am to 2pm. We use Zoom for our weekly get togethers. Don't worry if you have never used Zoom, we'll show you how!
⭐ Access to an Expert
Your group sessions will be lead by an expert in the topics you are learning and who have real-world experience which will help bring context and in-depth knowledge to the conversation.
⭐ Click by Click, Step by Step
We don't just teach theory. Everything we teach is click by click, step by step. And… we have a full online course to back up our online teaching so you can review what you've been taught at your own pace outside of the group online classroom.
⭐ 6 Months Access to Our Online Learning Platform
You will receive full access to the corresponding online self-paced course as well as the Life Coaching toolkit. Your access is available for 6 months and then you can pay a fee to extend it if you wish.
⭐ Personalised Attention & Feedback
You will be able ask questions and get answers which are more specific to your needs and/or clarify points of the online curriculum that you may be struggling to understand.
⭐ Dedicated WhatsApp Group
To help with accountability and motivation, each online group will have a dedicated WhatsApp Group. Your Expert Group Facilitator will also be in this group if you need to ask a question during the week while you are working through the online course.
⭐ Additional Support from the TechPixies Team
Our lovely TechPixies Support Team is available to you via email and phone. You can also message us through our chat box on the website at any time before, during or after the course.
⭐ Strong Network of Current Students and Alumna
We have a private Facebook Group where several of the current students and alumna actively post about jobs, the latest social media and digital marketing trends and general chatter around returning to work, changing career or starting a business.
⭐ Certification
Provided you attend 5 of the 6 sessions and complete 80% of your homework, you will receive a Certificate of Completion. We are currently applying for CPD (Continuing Professional Development) accreditation.
Course Fee
Single payment of £720+VAT

or 3 payments of £250+VAT

📅
Upcoming Course Dates
Social Media Essentials
10am to 2pm on Tuesdays
Feb 5, 12, Mar 5, 12, 19, 26
Digital Marketing Principles
10am to 2pm on Fridays
Feb 1, 8, 15 & March 8, 15, 22
Not sure? No problem. Register Interest or Request a Call Back and a dedicated member of our support team will be in touch.
You might also want to join us for an online info session.