TechPixies is an award winning social enterprise which helps women upskill with tech and improve their career prospects in a fun, safe and supportive environment. Our innovative course works because it is face to face, in term time and affordable.
Next Oxford Course Starting in January APPLY BY 1 JAN
NEW Henley/Reading Course Starting in February APPLY BY 22 JAN
Next London Course Starting in April APPLY BY 8 APRIL
Not ready to apply yet? Join us for a Taster Session or Contact us or Register your interest and we'll keep you informed as to the latest courses and locations.
Why does the TechPixies programme work?

Face to Face in groups of 6-12 women

in Term Time 1x per week 10am-2pm

Affordable with bursaries available

Group Coaching & Returnships

Online Learning Platform
Women are already isolated enough when it comes to technology. We believe that learning new skills, particularly technical ones, is best done in a group environment and so most of our courses are taught with a minimum of 6 women and a maximum of 12 women in attendance.
Women who have been out of the work force also need time to adjust to going back to work (and so do their families). You'll join us for one day a week from 10am to 2pm and still be able to make the school run.
Many women who have taken career breaks may not have the money to pay for our course. If your household income is below the national living wage for 1-1.5 people, then we can offer you a bursary. We only ask that when you are earning, you contribute a small percentage of your salary back (ideally 10%) into our programme for a limited time to pay back your bursary so that we can help another woman in the same situation.
Our group coaching happens 3x throughout the flagship 12-week course, on the first day, in the middle and on the last day. You'll get a chance to think about where you are now, where you want to go and how you are going to get there. If you need help getting some experience, we will help you find a returnship.
Our online curriculum is updated constantly and is available to you for up to 1 year after starting the course (or ongoing should you decide to become an alumni member). This is handy for when you start working for someone and can't remember how to do something we taught on the course. Equally, if you set up your own business and need a reminder of how to do things, the online platform is there for you.
What do others have to say about the TechPixies course?
Women who have taken part in the TechPixies course describe it as a 'life changer' and their 'safe place.' All of the women who have taken part in our course have seen an improvement in their digital skillset and as a result of the group coaching and network of new friends, most women have seen an increase in their personal happiness.
Don't take it from us… hear what some of the women who've completed the programme have to say: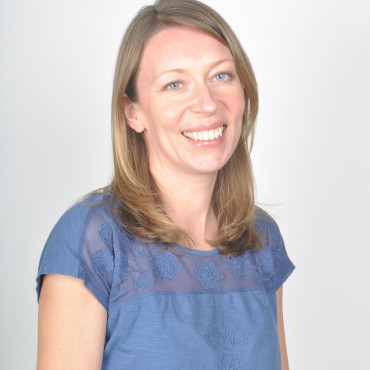 "I was blown away by the TechPixies course – in particular the course instructor's  commitment to helping everyone on the course back to work. Everyone found some aspect of digital marketing that they love – whether it's design, tech, data analysis or writing that killer tweet. One of the strengths of the course is in helping you to spot where your talent lies. Apply for the course – you won't regret it!" – Meirion Hood (now working for Classlist.com)
"If you are thinking of going back to work after a career break, but feel that you may lack the confidence or need to update your skills, then the TechPixies program is for you! A hugely supportive environment with like-minded people and a really creative, practical approach to training. I couldn't recommend TechPixies more highly." – Heidi Evans  (now managing the graphic design for TechPixies)
"An excellent course! A fantastic bunch of women, an amazing life coach and some great teaching. I came away with added confidence, new skills and some great friends. As a direct result I now have a job that I really enjoy which has the flexibility I need while my children are young. It helped me rediscover my passion to learn and taught me that it is never too late to start something new. Thank you TechPixies!" – Phoebe Larcombe (now managing the social media for the Gone for Good App)
"Life changing! So much to learn, access to the latest thinking, supportive coaching, real-life client experience and a group of like-minded women. Over a year later I'm still learning from this programme and the network it has given me. Best of all – I've been able to combine pre-kids career with new skills to take on a flexible role in a job I love."  – Anna Meachin (now working for Career Innovation)
Who should apply?
Women come to us from all walks of life. Here are just a few examples of some of the women who have participated in our course, see if you can relate?
Women who have taken a career break to look after children or an elderly relative and now feel out of touch and under-confident with technology.
Women who may have had a career break due to a mental or physical illness and who are now on the road to recovery.
Women who are starting their own business or want to grow their business and have a desire to learn the technical side of things themselves
Are there any pre-requisites to participating in the programme?
You do not need any prior experience in anything that we teach before coming onto our course. We are looking for woman who show an interest in learning new skills and a positive, can-do attitude.
What is the time commitment?
Our flagship course is 12 weeks long and our main focus is on Digital Marketing (we also teach a 6 week long WordPress course for women who want to learn how to build a website). The structure is 4 hours per week in the classroom learning with a group of fun, like-minded, supportive women. In addition to the face to face time, you will need to set aside 4-8 hours more in order to complete the other requirements of the course.
What will you learn?
At TechPixies, we teach you everything under the assumption that you have never learned it before.
We promise you that no prior experience in what we teach is required to apply!
 In our 12 week course, you will get a solid introductory course in the fundamentals of digital marketing and walk away with operating knowledge of the following essential applications: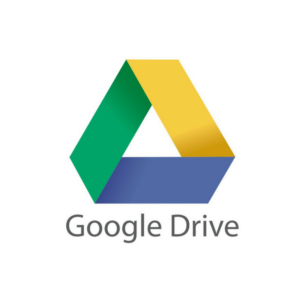 WEEK 1
You will learn how to access your Google Drive and the importance of collaborating on live Google Docs and Google Sheets.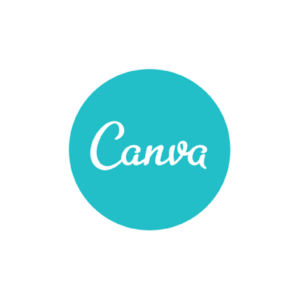 WEEK 2
Discover why brand guidelines are essential in digital marketing and learn how to create digital elements in Canva.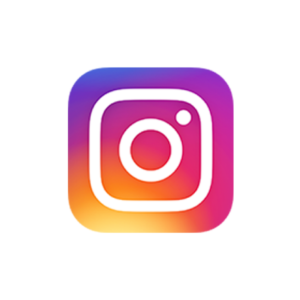 WEEK 3
Learn how to set up and use instagram, navigate hashtags, grow a following and discover filters how to use filters.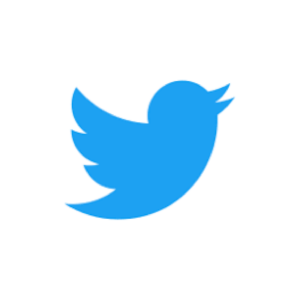 WEEK 4
Fear Twitter no longer, have fun in twitter chats, explore twitter as a way to learn more about the things you are interested in.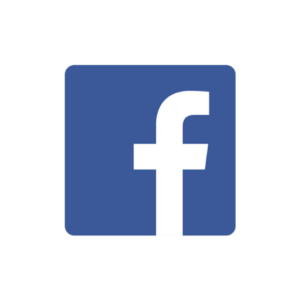 WEEK 5
You'll learn how to build and manage a facebook page for business as well as get an introduction to paid advertising.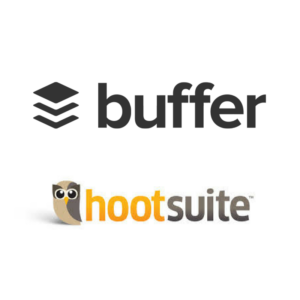 WEEK 6
Learn to schedule posts in advance so that you can be organised and strategic about when you post and what you post.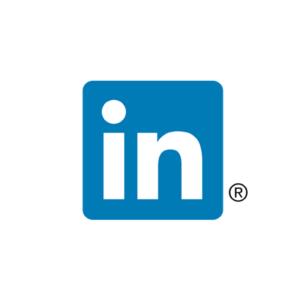 WEEK 7
Get your Linkedin profile set up properly and find out how useful Linkedin can be in finding a job or promoting a business.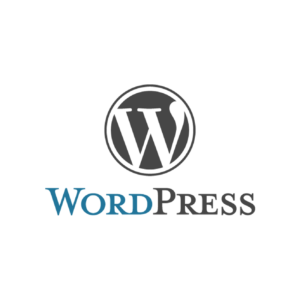 WEEK 8
Learn about the importance of content marketing and the essential ins and outs of the world's most powerful CMS.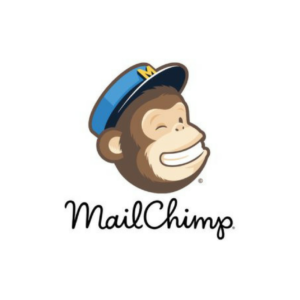 WEEK 9
You'll get a solid understanding of the key elements of email marketing and get to build an email campaign in MailChimp.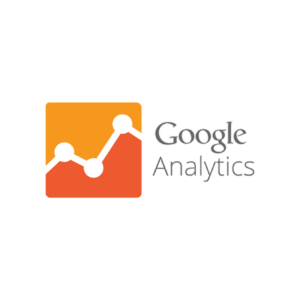 WEEK 10
Learn how to read, interpret and report back on Google Analytics as well as the analytics from the top social networks.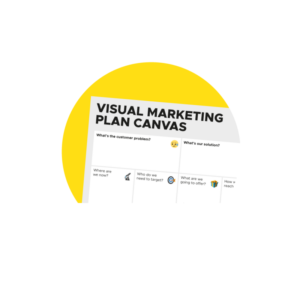 WEEK 11
Bring all your new knowledge together in a beautiful and easy to use Visual Marketing Plan (© Ben Mumby-Croft)

WEEK 12
Congratulations you are a TechPixie! With your new digital skillset, what will you do next?
Do I need a computer and a smart phone to participate in the programme?
You will need a laptop and a smartphone which you can bring to the weekly training sessions. However, if you do not have a laptop, the TechPixies programme may be able to lend you a computer should you need one. Please make sure your smartphone is up to date with the latest android or apple operating system.
When & where is the TechPixies course taught?
Oxford Digital Marketing – Grant Thornton, 3140 John Smith Dr, Oxford OX4 2WB (map it)
Jan 10, 17, 24, 31, Feb 7, 21, 28, Mar 7, 14, 21, 28, Apr 18 (WEDNESDAYS) APPLY BY 1 JAN
Feb 2, 9, 23, Mar 2, 9, 16, 23, 30, April 20, 27 May 4, 11 (FRIDAYS)
Apr 25, May 2, 9, 16, 23, June 6, 13, 20, 27, July 4, 11, 18 (WEDNESDAYS)
London – Grant Thornton 30 Finsbury Square, London EC2A 1AG (map it)
Apr 18, 25 May 2, 9, 16, 26, June 6, 13, 20, 27 July 4, 11 (WEDNESDAYS) APPLY BY 8 APR
Henley/Reading – Location likely to be Grant Thornton 1020 Eskdale Rd, Winnersh, Wokingham RG41 5TS (map it)
Feb 2, 9, 23, Mar 2, 9, 16, 23, April 20, 27 May 4, 11, 18 (FRIDAYS) APPLY BY 22 JAN
Bicester/Banbury – Webmart, 13-15 Wedgwood Rd, Bicester OX26 4UL (map it)
April 20, 27, May 4, 11, 18, 25, June 8, 15, 22, 29, July 6, 13 (FRIDAYS)
How much does the course cost?
Women who invest in themselves are 3x more likely to succeed than women who don't. 100% of the women in our first two cohorts are now working so we know that the likelihood that you will earn back the money you spend on this course is very high. The course is currently priced at £1800 (including VAT). You can pay this amount upfront or in 13 monthly payments of £150 (including VAT). If you choose to pay in installments, your first payment of £150 (incl VAT) is due in order to secure your place on the course.
We know that for some women, extenuating circumstances mean that you may not be able to afford the course at this time. We do have scholarships available to help women who come from low income households. Find out more about scholarships.
What is the application process?
When you are ready, please fill out an application form. All applicants for the 12 week course are required to participate in an interview (an interview is not required for the 7 week specialty courses or for the half day courses).
if you would like to speak to someone before making your payment please call 07788 242 600 or info@techpixies.com.
Next Oxford Course Starting in January APPLY BY 1 JAN
NEW Henley/Reading Course Starting in February APPLY BY 22 JAN
Next London Course Starting in April APPLY BY 8 APRIL
Not ready to apply yet? Not in your area? No problem… Register your interest and we'll keep you informed as to the latest courses and locations.