When:
July 11, 2016 @ 10:00 am – 2:00 pm
2016-07-11T10:00:00+01:00
2016-07-11T14:00:00+01:00
Where:
St Marys Church Hall, Iffley Village
Church Way
Oxford, Oxfordshire OX4
UK

Facebook are offering a series of free webinars for women around how to use Facebook to grow your business. Rather than watching them at home why not join us at TechPixies, along with a group of like-minded Business women to watch the webinars on a big screen, discuss them in a Q&A and enjoy a BYO networking lunch afterwards?
Our speaker for this session is Nicky Chambers, a business sustainability expert with 25 years experience.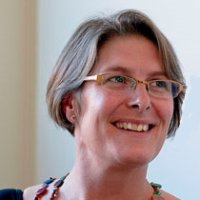 Nicky helps businesses and other organisations respond to, and benefit from, the threats and opportunities of sustainability – in its widest definition.
From developing models for Environmental Management Systems at the CBI in the early 1990s, through the carbon footprinting boom of the noughties and now to reinventing business, business models and products to be good for people AND the planet.
Her current interests include visioning the 'truly sustainable business' and providing tools and support to transition business, business models and ways of thinking from 20th to 21st century versions! And making that all the more compelling by creating a populist agenda for sustainable lifestyles.
Session timetable for 11th July:
10:00 – 11:00 Coffee, Webinar – Building you Brand with Facebook
11:00 – 12:00 Q&A with Nicky Chambers
12:00 – 14:00 Quiet space to work
The Webinars:
11th July (10:00 – 11:00) How to build your brand with Facebook  Register Free
Our sessions will run every Monday 10am -2pm with the webinars starting at either 10am or 10:30am at St Marys Church Hall, Iffley Village.
To sign up please follow the 'Register Free' links to Eventbrite, where you can book your free tickets.  Please be sure to make sure that you sign up separately for each event you wish to attend.  Please also note that although our event will always start at 10am the start times for the webinars vary. Contact us if you have any questions.