Are you a stay at home Mum looking to re-enter the workforce? Despite having varied and individual backgrounds, it is reassuring to realise that many other women are in the same position as you and most share the same hopes and fears regarding returning to work.
The pressures of modern family life, the need to devote sufficient quality time to our children and our partners whilst maintaining a reliable source of income and a home we can be proud of, can often leave us feeling sadly lacking.
Juggling with a varied set of priorities, managing time effectively or the need to find an appropriate professional image can lead to a crisis of confidence. As stay at home Mums, many of us have been busy devoting time to our families. Meanwhile, the revolution in digital marketing has completely changed the workplace, leaving a necessity for new or updated skills.
The TechPixie course helped me to balance out my fear with my hope. During one of our group coaching sessions with Jess Rogers, we used the Wheel of Life as a tool to assess the various areas of our lives in which we feel fulfilled or in need of fulfillment. Using sticky notes, we created a 'dark wall' of personal challenges and an 'aspirational wall' upon which we pinned our goals. It was great to be able to share both our inspiration and the things which hold us back, in such an open and supportive environment.
One of my favourite activites was taking time to think about our possible future selves. We got creative with vision boards to help us visualise the future we are hoping to create. At the center of my own board is a chameleon – a symbol of the need for change and the ability to adapt to a new environment. Having arrived on the TechPixie course feeling nervous, I went home with the wonderful realisation that my dream of finding the right work-life balance could become a reality, with the help and support of like minded people and the relevant skill sets.
In the new online platform which launches in May, your first homework assignment is to create your a vision board online using Canva. Find out more or Join now (early bird price!)!
About the Author: Heidi Evans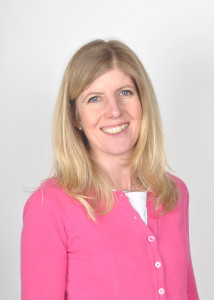 Heidi Evans completed TechPixies course in 2016. She recently helped redesign the TechPixies logo and rebuilt the Daybreak Demensia Club website.
Before becoming a Mum, Heidi graduated from Cambridge University and has a Masters degree in Art History from the Courtauld Institute in London. She has over 10 years experience in various roles in the fashion industry, including buying and design, production and supply chain management, and latterly senior account management for companies supplying major high street retailers such as Accessorize, Next and Top Shop.