TechPixies is an award winning social enterprise focused on helping Mums upskill and return to work. We launched in 2015 after winning a support contract from the Government Equalities Office. In 2016, the TechPixies founder, Joy Foster, was highly commended by Social Enterprise UK in the Women's Champion category. In 2017, TechPixies won a 'Grow it' award from UnLtd and is now scaling up to reach 100 women in the next 12 months.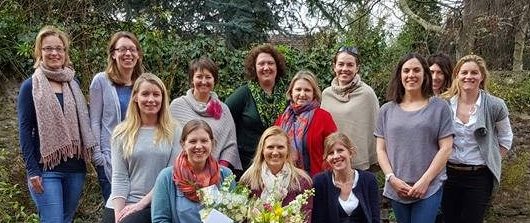 Women who have taken part in our program describe it as a 'life changer' and their 'safe place.' We have improved the confidence of 100% of the women who have taken part in our course and the benefits go well beyond the time you spend in the course as we maintain a Facebook group and ongoing learning opportunities beyond your initial learning. Once accepted into #ourtribe, you'll get ongoing support from women who have gone before you.
Don't take it from us! Read what the women themselves have to say about their experience:
"If you are thinking of going back to work after a career break, but feel that you may lack the confidence or need to update your skills, then the TechPixies program is for you! A hugely supportive environment with like-minded people and a really creative, practical approach to training. I couldn't recommend TechPixies more highly." – Heidi

"I cannot recommend the TechPixie course highly enough! The learning environment is incredibly supportive and encouraging as well as being comprehensive. The classroom teaching is backed up with practical training on a live account which is what separates this course from everything else. Joy has enthusiasm and knowledge in this field beyond anyone else I have ever met. If you are looking to change careers or simply to add to your current skillset – apply for TechPixies – you will not regret it!" – Louise
Read more reviews on Facebook.
The first two TechPixies cohorts focused primarily on digital marketing, the 2017 cohort will expand to to meet the growing tech demands of women across the country. We need you to tell us what you need and where you are located so that we can serve you best OR if you are ready to apply, read through our FAQs. If you have any questions, please contact us.